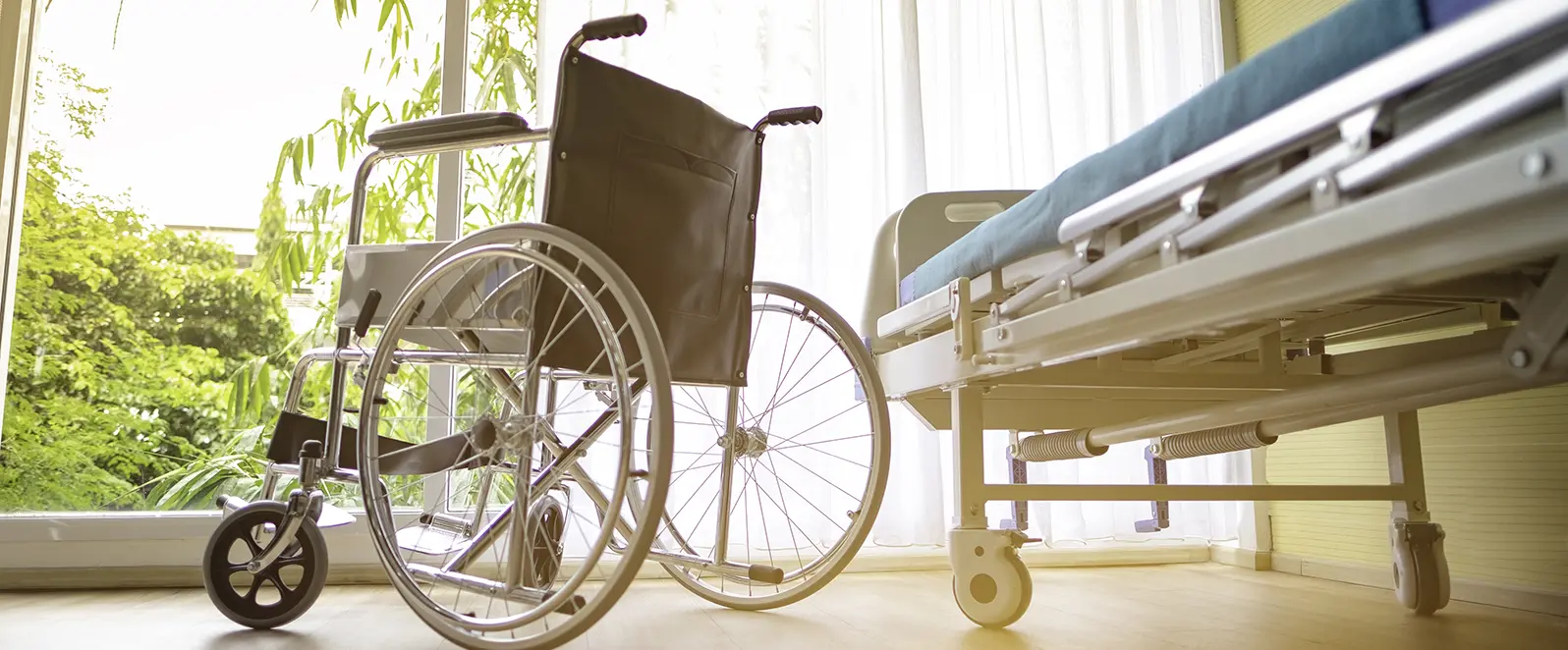 Home Medical Equipment
CMH Home Medical Equipment helps you or a loved one to achieve maximum independence in the home environment. Services include supplemental oxygen equipment, support aids and products. CMH HME's main office is in Bolivar, with three satellite offices throughout our service area.
Home Medical Equipment Services
Some of the services provided by home medical equipment include:
In-home equipment, such as hospital beds, transfer equipment, tub rails, grab bars and elevated toilet seats
Ambulatory aids, such as wheelchairs, walkers, canes, crutches, chair lifts, electric mobility devices and power wheelchairs
Special health supplies, such as diabetic supplies, ostomy supplies, breast pumps and prosthetics, heating pads, moist heat packs and braces
Uniforms and shoes
Sleep therapy equipment (CPAP)
Home oxygen services, including proper installation, usage and maintenance of the machines
Nebulizer compressors
Insurance Coverage
For those who qualify, Medicare, Medicaid and private insurance companies may cover full or partial cost for home medical equipment.
We encourage you to visit us and speak with one of our representatives about our full spectrum of services.
Locations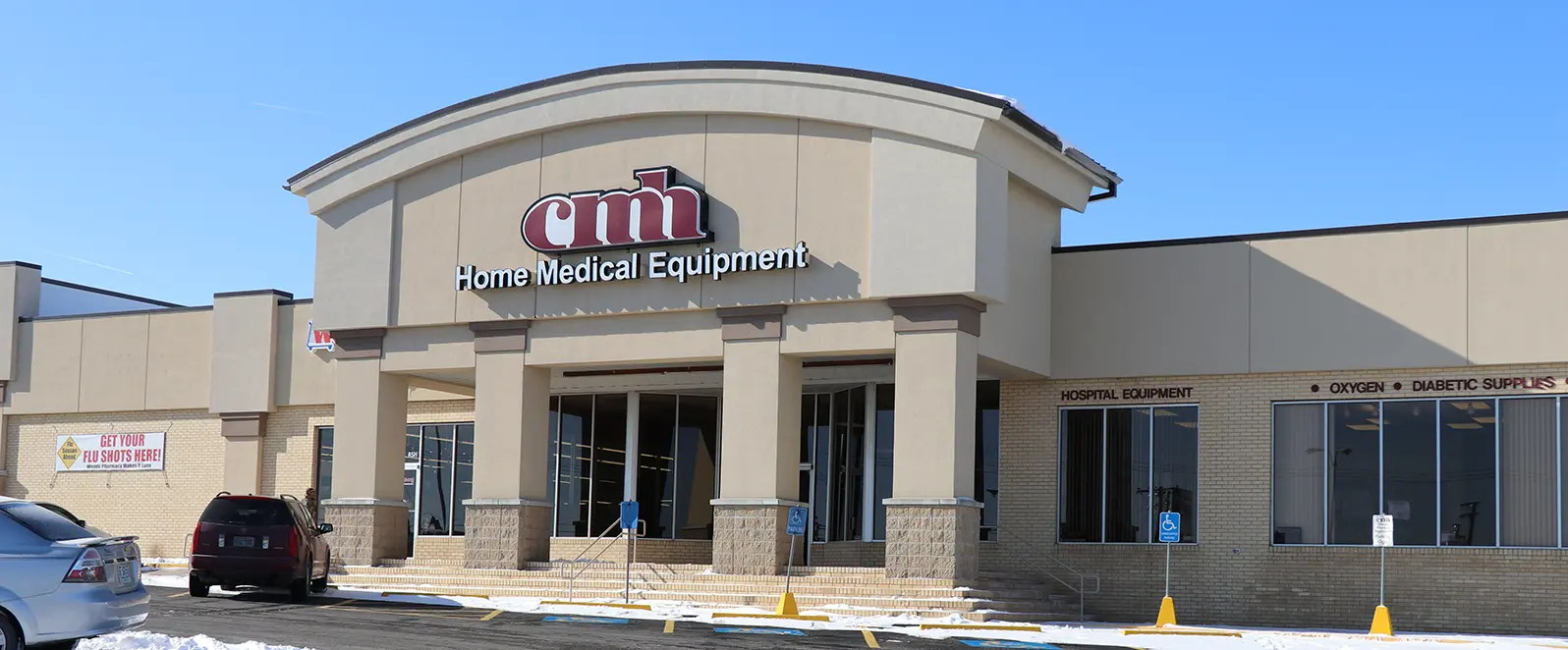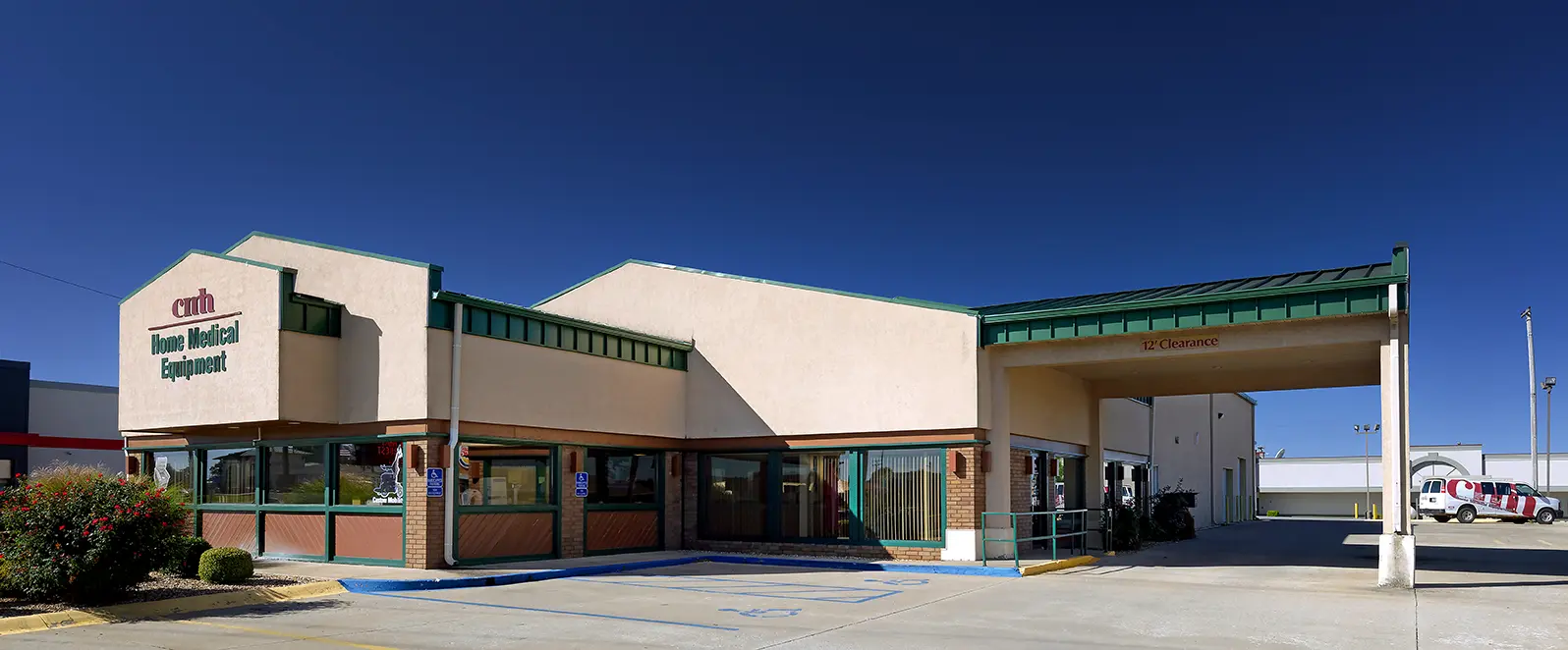 Home Medical Equipment General FAQs
A detailed written order is a prescription and documentation from your physician to show the need for the requested product. These documents must include:
Patient's name
Patient's date of birth (DOB)
Description of the item/service that is to be provided
Length of the need (if applicable)
Physician's signature
Date
To bill insurance for the equipment or supplies, you need copies of your insurance cards and a doctor's prescription. If you're going to make a retail purchase, these items are usually unnecessary. However, some items can only be sold with a prescription.
A staff member will greet you and ask a few questions about you to help meet your needs. You will receive billing assistance and thorough education on how to use each piece of equipment.
We can sell any non-invasive supplies without a detailed prescription. Common items would be collection bags and male external/condom catheters.
Currently, some items can be shipped directly to your home with orders of $75 or more.
We do not automatically send supplies. However, we do utilize connect calls that are generated when a patient is eligible for new CPAP supplies. This happens every three months for Medicare or every six months for Medicaid.
If you rent your medical equipment, you or your insurance makes monthly payments for the use of the equipment.
Sometimes, your insurance may not cover the cost of needed medical equipment. In these cases, you will receive an Advanced Beneficiary Notice of Noncoverage. This document will list the noncovered items and why the items are not covered. It also will include the estimated cost of each item so you can make an informed decision.
Our offices are open Monday-Friday during the hours listed below by location. However, we have staff on call every day of the week to assist you with any problems that may arise. For after-hours assistance, please call 417-326-6000.
Bolivar location: 8 a.m. to 5 p.m.
Buffalo location: 8:30 a.m.-12:30 p.m. and 1-5 p.m. (Closed for lunch from 12:30-1 p.m.)
Hermitage location: 8:30 a.m.-12 p.m. and 12:30-4:30 p.m. (Closed for lunch from 12-12:30 p.m.)
Stockton location: 8:30 a.m.-12 p.m. and 12:30-4:30 p.m. (Closed for lunch from 12-12:30 p.m.)
Home Medical Equipment Billing FAQs
We will bill your insurance company if:
You have provided CMH Home Medical Equipment with your insurance information.
The equipment/supply you received from us is an item that is billable to your insurance.
You will receive a bill from us for the following reasons:
The item you received from us is not billable to your insurance company, so you are responsible for the payment.
Your insurance company denied the claim and indicated you are responsible for the payment.
Your insurance company has already paid. You are being billed for the deductible and/or copayments that your insurance company indicated you were responsible for paying.
Many pieces of medical equipment rent on a monthly basis. You will get a bill for rental equipment each month if you have a deductible or copayment.
Your delivery ticket states to the left of the item description whether your item is a rental or a purchase. When you no longer need a rental, please return it to a CMH Home Medical Equipment office immediately.
We bill your insurance company and wait to receive the insurance payment before we bill you. There is often a time delay before you receive your bill. This time delay can be as short as one month or as long as six months. The amount of time depends on how long it takes your insurance company to process the claim. Please check the date of service on your bill to ensure it is before the date you returned your equipment.
Submit payment in person at any of our Home Medical Equipment locations.
Pay by phone at 417-328-7235 or 800-995-3290 with a credit or debit card.
Mail your payment to the address below.
CMH Home Medical Equipment
1915 S. Springfield Ave.
Bolivar, MO 65613
After your insurance company pays us, we will bill you for any deductibles or copayments. If you do not pay your bill, it will be sent to our collection company to pursue payment from you. If this happens and your equipment is a rental item, it will be returned to us.
Payment plans with 0% interest and financial aid are available. Please contact one of our billing specialists at 417-328-7235 or 800-995-3290. Billing department hours are 8 a.m.-5 p.m. Monday-Friday.
You can expect your bill within 45 to 75 days.
Please contact one of our billing specialists at 417-328-7235 or 800-995-3290. Our billing department hours are 8 a.m.-5 p.m. Monday-Friday.
Patient Resources
CMH Patient Portal — Secure online access to your health information from your computer or smartphone.
Patient Rights — Your rights and responsibilities as a patient and consumer of our services.
Online Bill Pay — Secure online bill pay service gives you a safe and convenient option for paying your bill.