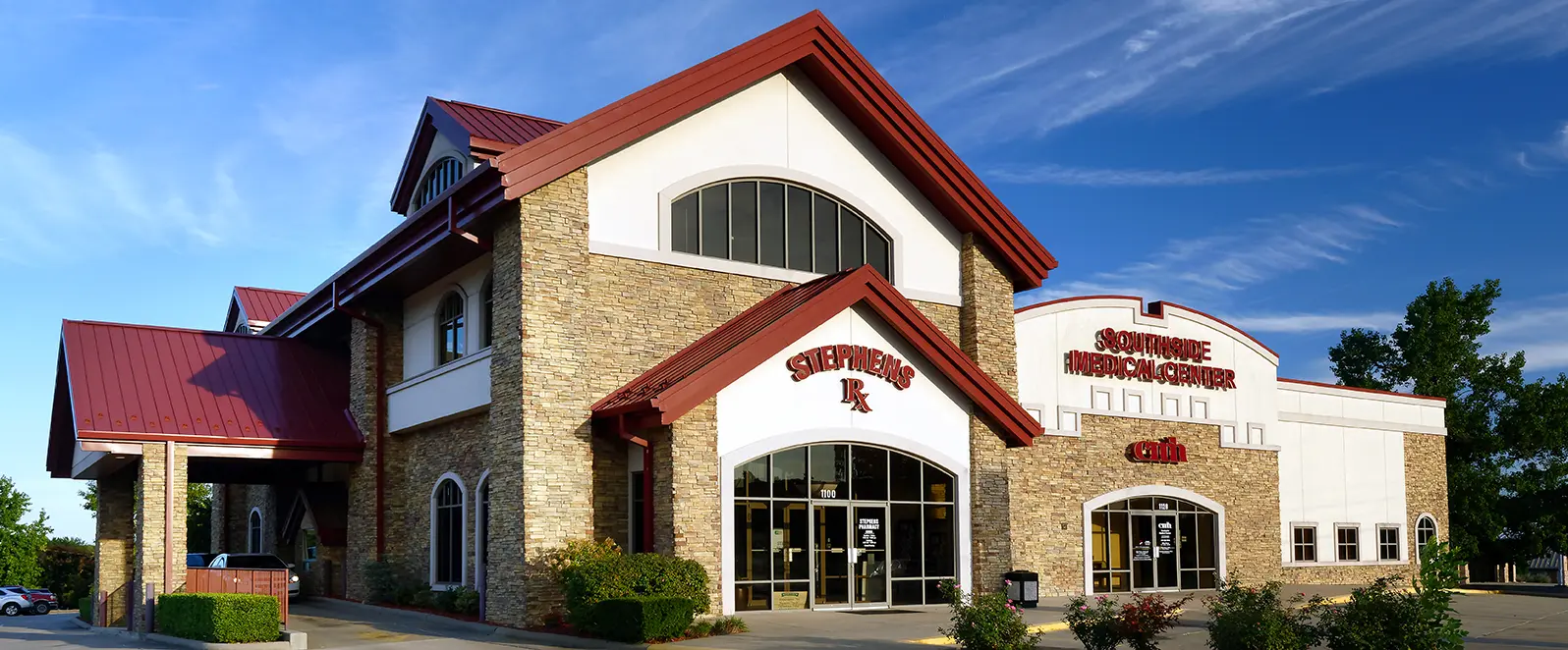 Stephens Pharmacy
Pharmacy
Hours
Sunday:

Closed

Monday:

8:30 a.m.-6 p.m.

Tuesday:

8:30 a.m.-6 p.m.

Wednesday:

8:30 a.m.-6 p.m.

Thursday:

8:30 a.m.-6 p.m.

Friday:

8:30 a.m.-6 p.m.

Saturday:

8:30 a.m.-2 p.m.
Services Provided
Stephens Pharmacy at CMH provides prescription medication services and over-the-counter medications. Other services include:
Vaccinations
Diabetic patient supplies
Home delivery services
Drive-thru
Medicine on Time
RxLocal mobile medication management programs
Helping You Save Money
At Stephens Pharmacy, we can help you save money on your prescriptions. We'll let you know if a generic medication is available and if it is the right choice for you.
Convenient
Stephens Pharmacy offers friendly, reliable and convenient service. We even have a drive-thru for your convenience. Stop by the pharmacy for personalized service. We can help with prescription refills, discounted over-the-counter medications and diabetic supplies.
Insurance
Our community-based pharmacy accepts most major insurance plans, including CoxHealth and Mercy. Call 417-326-6003 to fill a prescription, transfer a prescription or talk to our pharmacist.
Medication Refills
Stephens Pharmacy offers a variety of ways for you to facilitate medication refills.
RxLocal Mobile App
Use RxLocal, an easy-to-use mobile app to make getting your medications convenient with features that make your life easier. Download RxLocal from the Apple App Store or Google Play to your smartphone to use these features:
Mobile refills: Order and manage medication refills from your phone.
Prescription management: Start managing your family's prescriptions. RxLocal keeps you organized if you are managing medications for a child, spouse or elderly family member.
In-app messaging: Communicate with us using the built-in HIPAA secure 2-way messenger.
Reminders: Set reminders for yourself to pick up and request refills.
Need help using RxLocal?
Learn how to:
By Phone
Call 417-326-2416  to request a refill by phone. You can request a refill through an automated phone system 24 hours, 7 days a week. During business hours, you can talk directly to a pharmacist.
Online Without a Patient Portal Account
Online refills are available without a Patient Portal account through a secure web page.
Order Refills through Rx Local 
Prescription Renewals
If your prescription is out of refills, use the secure Patient Portal to request a prescription renewal from your doctor. This is available from any computer with internet access.