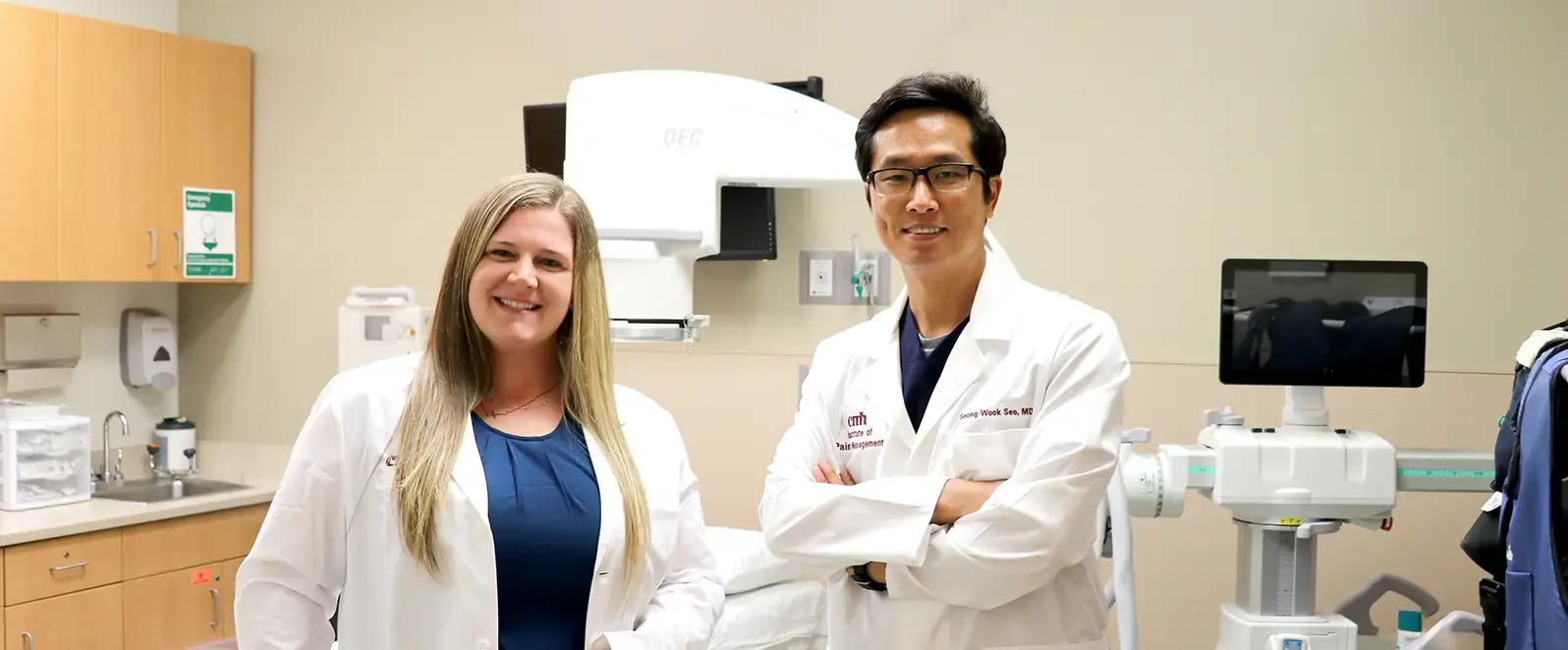 Pain Management
Suffering from neck and back pain, cancer pain, arthritis, tendonitis or some other type of pain? The CMH Institute of Pain Management treats patients suffering from all types of pain.
Pain Management Conditions We Treat
You could benefit from pain management if you have pain from any of the following:
Pain after surgery
Auto accident
Headaches
Work-related injury
Shingles
Strokes
Cancer pain
Diabetic pain
Spinal cord injury
Arthritis
Decreased circulation
Osteoporosis
Back pain
Herniated discs
Neck pain
Myofascial
Chronic Regional Pain Syndrome
Pain Management Treatments
A pain management physician will conduct a complete medical and physical exam tp create a customized treatment plan. Treatments could include:
Epidural Steroid Injections
Treatment for spinal nerve inflammation.
Trigger Point Injections
Treat painful areas that contain knots of muscle that form when muscles do not relax.
Nerve Blocks
"Turn off" the pain signal coming from specific locations in the body.
Chronic Pain Program
Pain management through a combination of medication, exercise and diet.
Bursa Injections
Bursa injection can help soothe joint pain caused by arthritis, bursitis and other painful inflammatory diseases. A bursa is a gel-filled sac that helps muscles and tendons glide over bones.
Facet Block
An injection that anesthetizes the facet joint and blocks pain. (Facet joints are the small joints located at each spine segment that provide stability and help guide motion.)
Radio Frequency Denervation
Radiofrequency (RF) rhizotomy or neurotomy decreases or eliminates nerve pain symptoms not responsive to more conservative pain treatments.
Spinal Column Stimulator
Soft, thin wires with electrical leads are placed through a needle in the back near the spinal column. The leads are placed through a needle inserted into the back. A small incision is made, and a programmable generator is placed under the skin of the upper buttock or abdomen. The generator emits electrical currents into the spinal column. All patients utilizing this treatment mechanism will undergo a trial version of a stimulator.
Providers
CMH Institute of Pain Management at Douglas Medical Center
Locations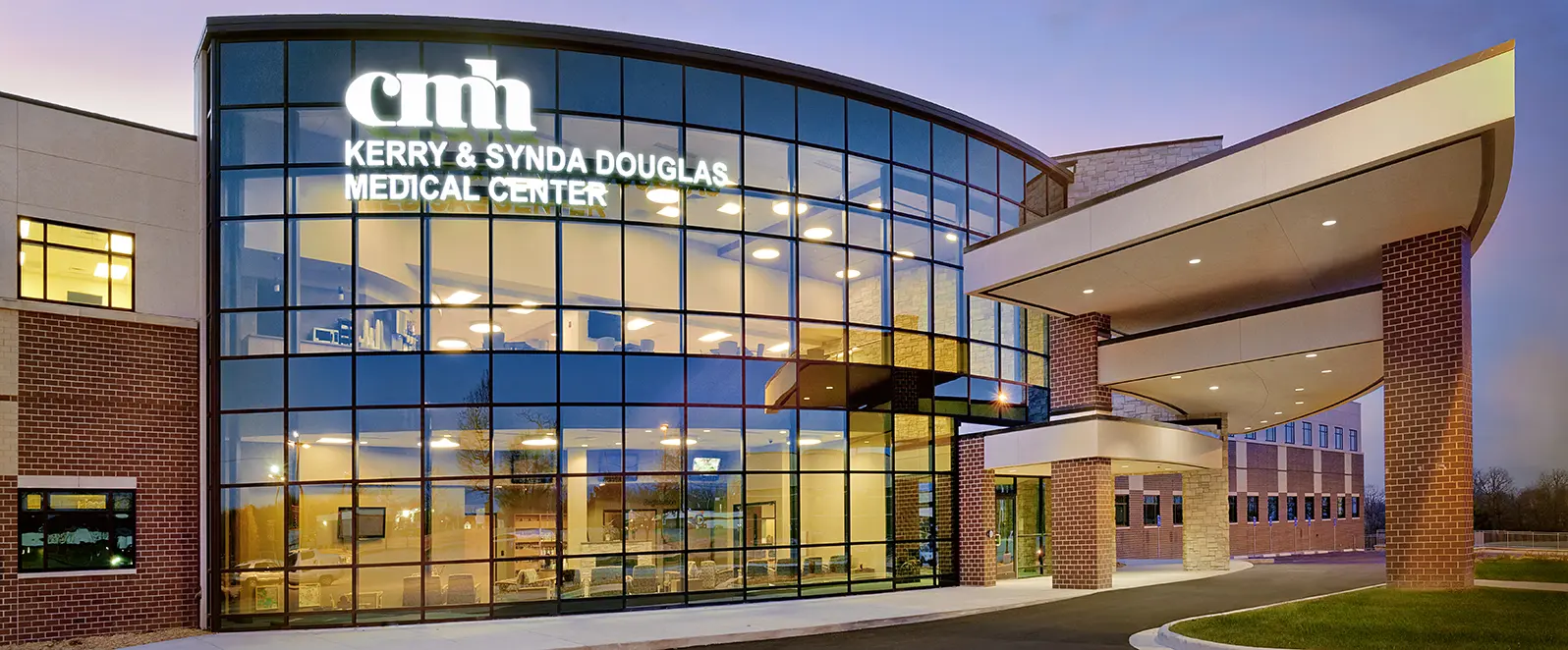 Patient Resources
CMH Patient Portal — Secure online access to your health information from your computer or smartphone.
Patient Rights — Your rights and responsibilities as a patient and consumer of our services.
Online Bill Pay — Secure online bill pay service gives you a safe and convenient option for paying your bill.
Patient Comments
All patient satisfaction ratings are submitted by actual patients and verified by an independent patient satisfaction company, National Research Corporation. National Research Corporation provides the technology to display ratings and comments on our provider profiles and practice pages.