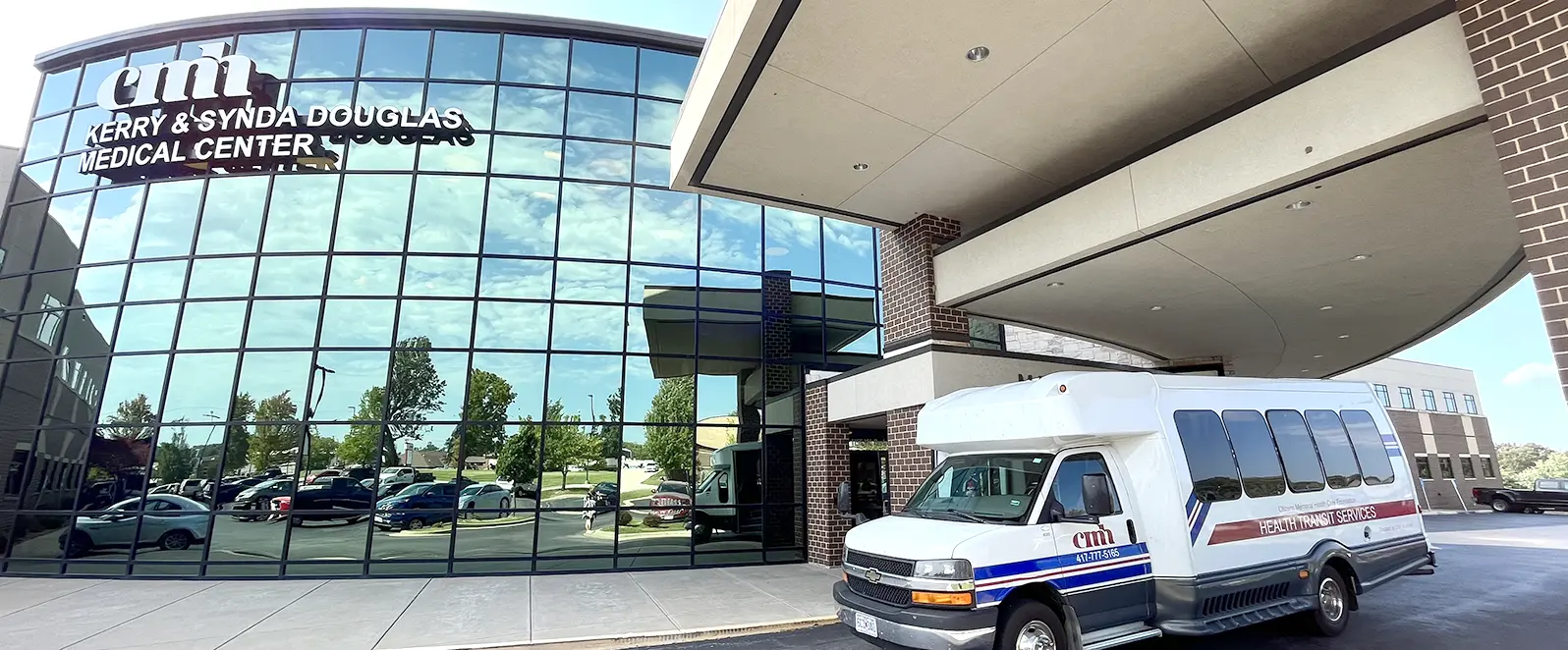 Health Transit
Citizens Memorial Health Care Foundation (CMH) provides non-emergency health transportation to help you remain at home and independent. Services can be on a one-time or long-term basis.
Health Transit Services
CMH Health Transit operates Monday through Friday from 6 a.m. to 4:30 p.m. The driver will pick you up at home, take you to your health-related destination and return you to your home.
Health Transit accepts private-paying patients and those qualifying for Medicaid.
For Medicaid transportation trips, contact Logisticare at 866-269-5942. For more information about CMH Health Transit or to make ride arrangements, call 417-777-5165.