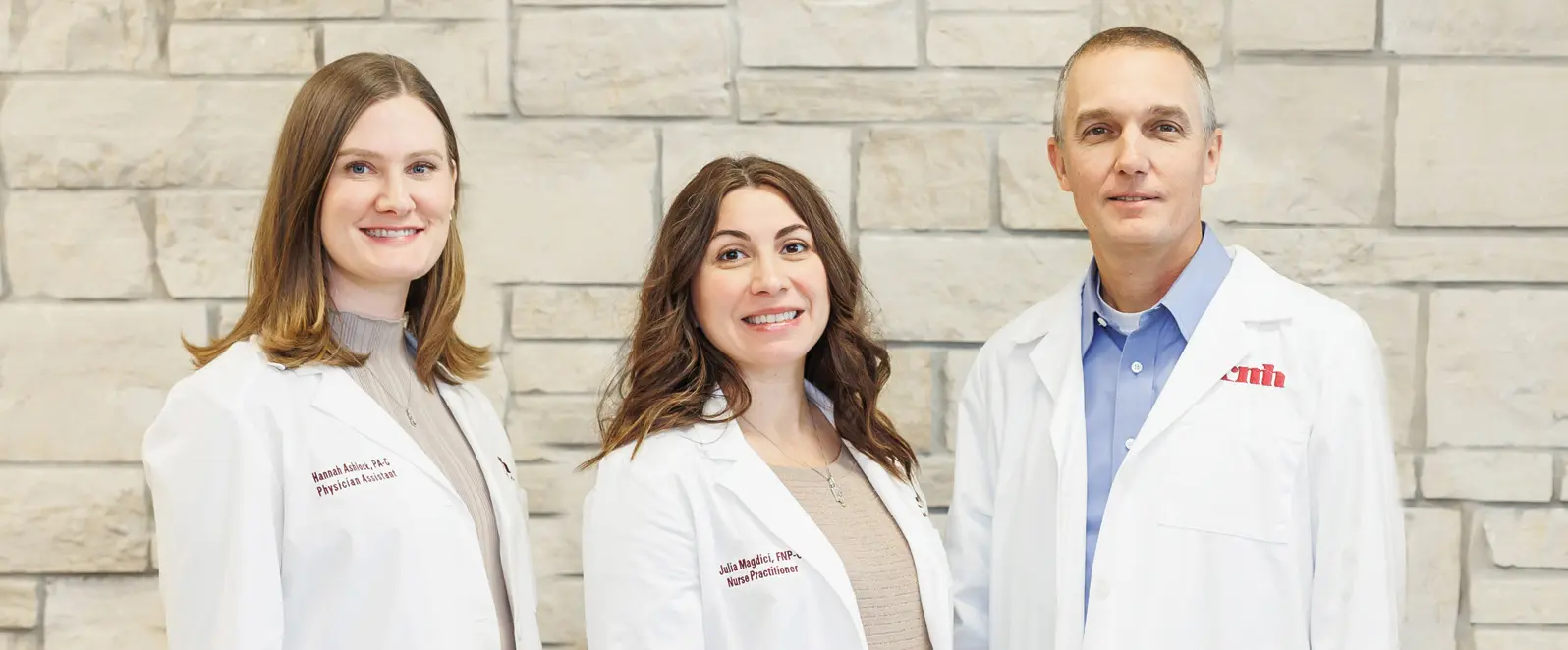 Endocrinology
The CMH Endocrinology Center treats patients with endocrine disorders. We're equipped to care for a wide range of diseases and disorders associated with the endocrine system.
Endocrinology Services
The endocrine system is essential to many functions of the human body. Metabolism, growth, reproduction, sleep and mood are all regulated by hormones, and imbalances can have wide-reaching effects. Our compassionate care team uses advanced treatment options to ensure the best outcomes.
Various complications happen when the chemicals and glands that regulate many of the body's essential functions are imbalanced or malfunctioning. Our team at the CMH Endocrinology Center provides professional, compassionate treatment for various endocrine disorders, including:
Advanced Diabetes Care
Reproductive Hormone Imbalances
Adrenal Disorders
Obesity
Pituitary Disorders
Thyroid and Parathyroid Disorders
Osteoporosis
Disorders of the Endocrine System
CMH also offers diabetes education and dietitian services.
CMH Diabetes Education
CMH Diabetes Education offers group and individual educational sessions for individuals with Type 1, Type 2 and gestational diabetes. People with diabetes can learn to take control of their diabetes and learn how to live as normally as possible. Classes provide information to help manage type 1, type 2 and gestational diabetes. Classes also address general medical nutrition therapy.
Individualized Plan
Learn how to control your diabetes and prevent further health complications. You will receive an individual plan to control your type of diabetes. Self-management education teaches individuals how to make decisions for day-to-day activities. Eating out at restaurants, going to work or on vacation, and celebrating special occasions don't stop when living with diabetes.
Diabetes Treatment Tools
Healthy eating
Being active
Blood sugar monitoring
Taking medication
Problem-solving
Healthy coping
Reducing risks
Physician Referral
A physician referral is necessary for group and individual educational sessions. Please talk with your physician about CMH Diabetes Education.
Insurance Coverage
Medicare and most private insurance cover diabetes education. Medicaid coverage requires prior authorization.
Accredited Diabetes Education Program
American Association of Diabetes Educators recognizes this educational service as meeting the national standard for diabetes self-management education.
Check-In
Patients can check in for appointments at Registration on the second floor of the Douglas Medical Center. For more information, call 417-328-6605.
Patient Education Videos
Heather Corn, M.D., with the CMH Endocrinology Center shares expert medical information about endocrinology-related health issues.
Providers
CMH Endocrinology Center at Douglas Medical Center
Locations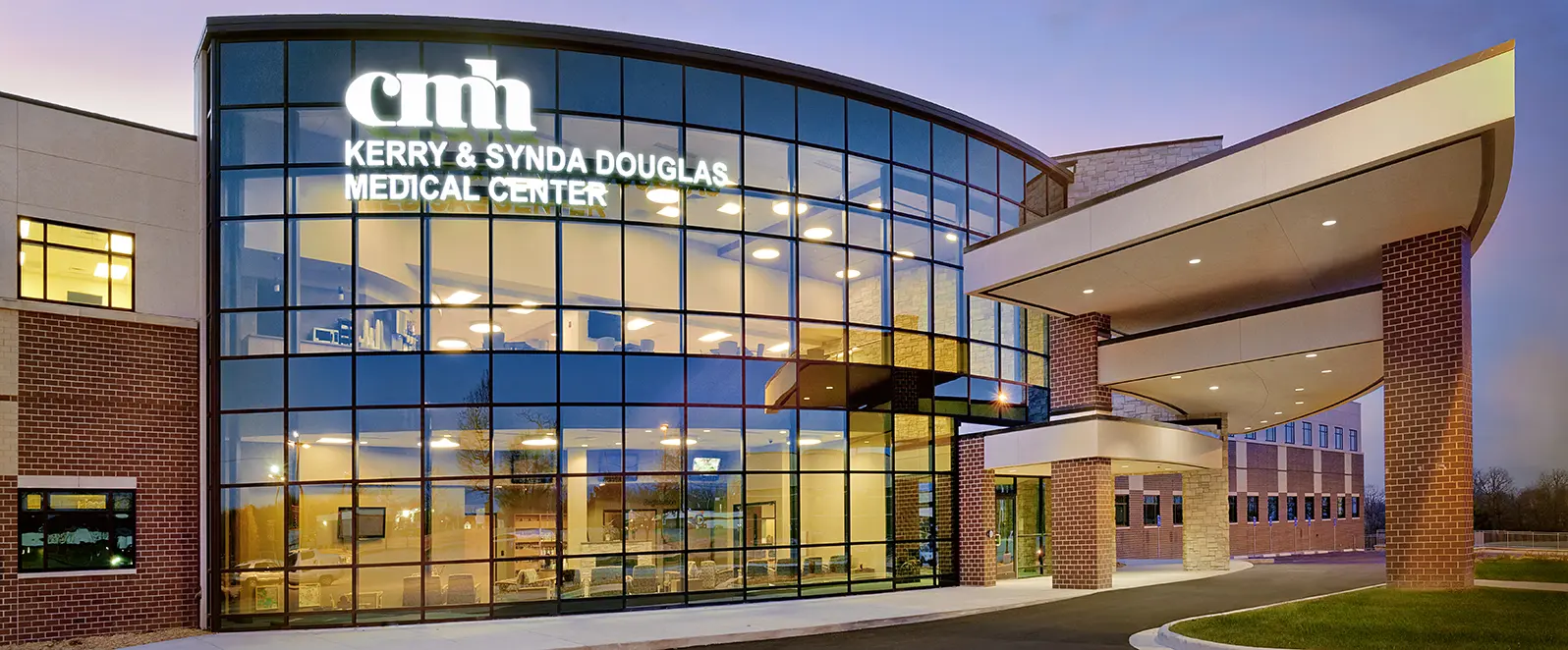 Patient Resources
CMH Patient Portal — Secure online access to your health information from your computer or smartphone.
Patient Rights — Your rights and responsibilities as a patient and consumer of our services.
Online Bill Pay — Secure online bill pay service gives you a safe and convenient option for paying your bill.
Patient Comments
All patient satisfaction ratings are submitted by actual patients and verified by an independent patient satisfaction company, National Research Corporation. National Research Corporation provides the technology to display ratings and comments on our provider profiles and practice pages.