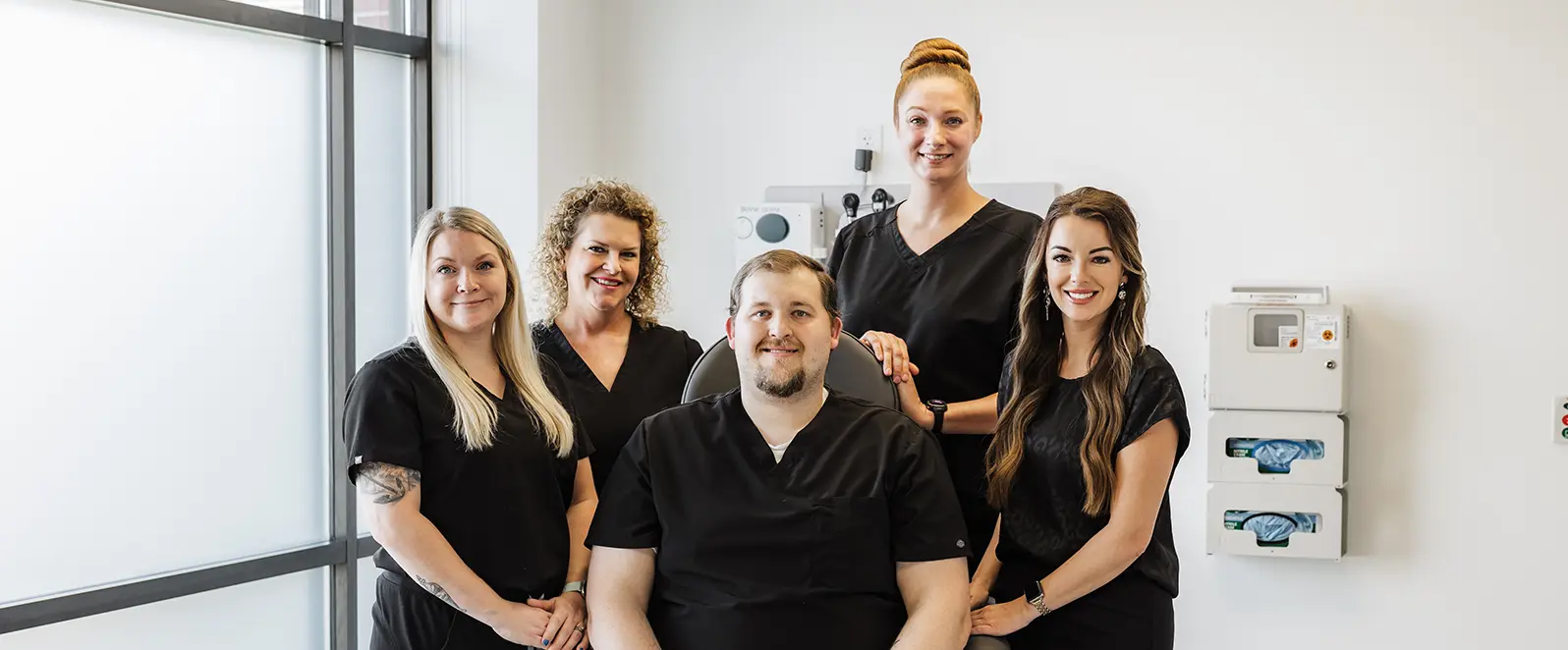 Dermatology
CMH Dermatology Clinic specializes in diagnosing and treating patients with dermatologic conditions, including skin cancer and skin infections. Call 417-328-4500 for more information or to schedule an appointment.
Our board certified physician, Murphy Mastin, M.D., is a Fellow of the American Board of Dermatology. He trained at the prestigious Mayo Clinic Medical School in Rochester, Minnesota. Dr. Mastin is an expert in diagnosing and treating patients with dermatologic conditions.
Dermatology Services
Patients are seen by a dermatologist when there is concern about medical conditions that affect the skin. Care and treatment at CMH include:
Skin cancer and precancerous growth, including melanoma
Acne
Dermatopathology
Cryosurgery
Lesion removal
Full-body skin examinations
Benign and malignant skin lesions
Allergic, photo-induced and pigmentary skin disorders
Blistering skin diseases
Skin infections
Cosmetics: Soft tissue fillers and injections
What You Need to Know About Skin Cancer
Did you know skin cancer is the most common type of cancer? In fact, 1 in 5 Americans will develop skin cancer by the age of 70.
Having five or more sunburns doubles your risk for melanoma, the most deadly form of skin cancer. Though less common than other skin cancers, melanoma can spread to other parts of the body if not caught early. It can even be fatal if diagnosed at a late stage. But if found before it has had a chance to grow, melanoma is very treatable.
How to Spot Melanoma
Melanoma can look different on different people. Oftentimes, it's mistaken for a mole, freckle or age spot, so knowing the difference is important. To help recognize this type of skin cancer, doctors have developed some simple guidelines called the ABCDEs of melanoma. So if you find a spot on your skin and wonder if it could be melanoma, ask yourself these questions:
Asymmetry. Does one half of the spot look different than the other?
Border. Does it have an irregular or undefined border?
Color. Does it have different shades of tan, brown or black, or parts that are white, red or blue?
Diameter. How big is it? Melanomas are usually bigger than a pencil eraser, but they can be smaller.
Evolving. Has the spot changed shape, size or color?
Get to Know your Skin
Here are six simple steps to check your body for melanoma:
In a full-length mirror, look over the front and back of your body, raising your arms to check your sides.
Closely examine your forearms, underarms and palms.
Check between your toes and the soles of your feet.
Use a hand-held mirror to help you see the back of your neck and scalp.
Part your hair to get a closer look at the skin on your head.
Lastly, use the hand-held mirror to check your back and buttocks.
While self-examination can help detect melanoma, it's important to see a dermatologist if you have any suspicious spots. The earlier melanoma is found and treated, the better.
MD Ultra Skin Care Line
MD Ultra Skin Care is medical-grade, technology-based skin care. Products contain highly concentrated actives to improve the skin's overall health and appearance. The skin-care line is only available at CMH Dermatology Clinic.
MD Ultra Skin Care is medical grade, technology-based skincare containing highly concentrated actives to improve skin's overall health and appearance. It's only available at CMH Dermatology Clinic at 1125 N. Butterfield Road, Bolivar, MO. Call 417-328-4500 for more information.
Providers
CMH Dermatology Clinic
Locations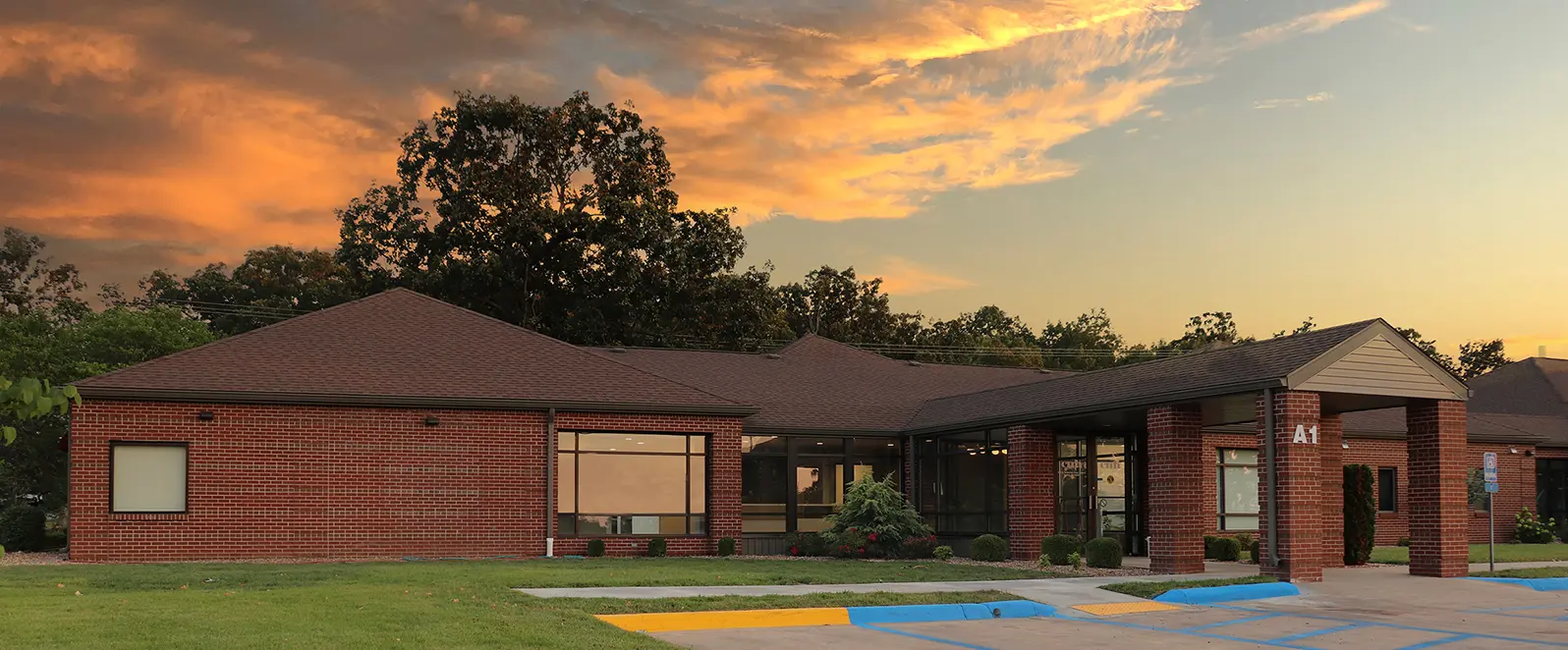 Patient Resources
CMH Patient Portal — Secure online access to your health information from your computer or smartphone.
Patient Rights — Your rights and responsibilities as a patient and consumer of our services.
Online Bill Pay — Secure online bill pay service gives you a safe and convenient option for paying your bill.
Patient Comments
All patient satisfaction ratings are submitted by actual patients and verified by an independent patient satisfaction company, National Research Corporation. National Research Corporation provides the technology to display ratings and comments on our provider profiles and practice pages.