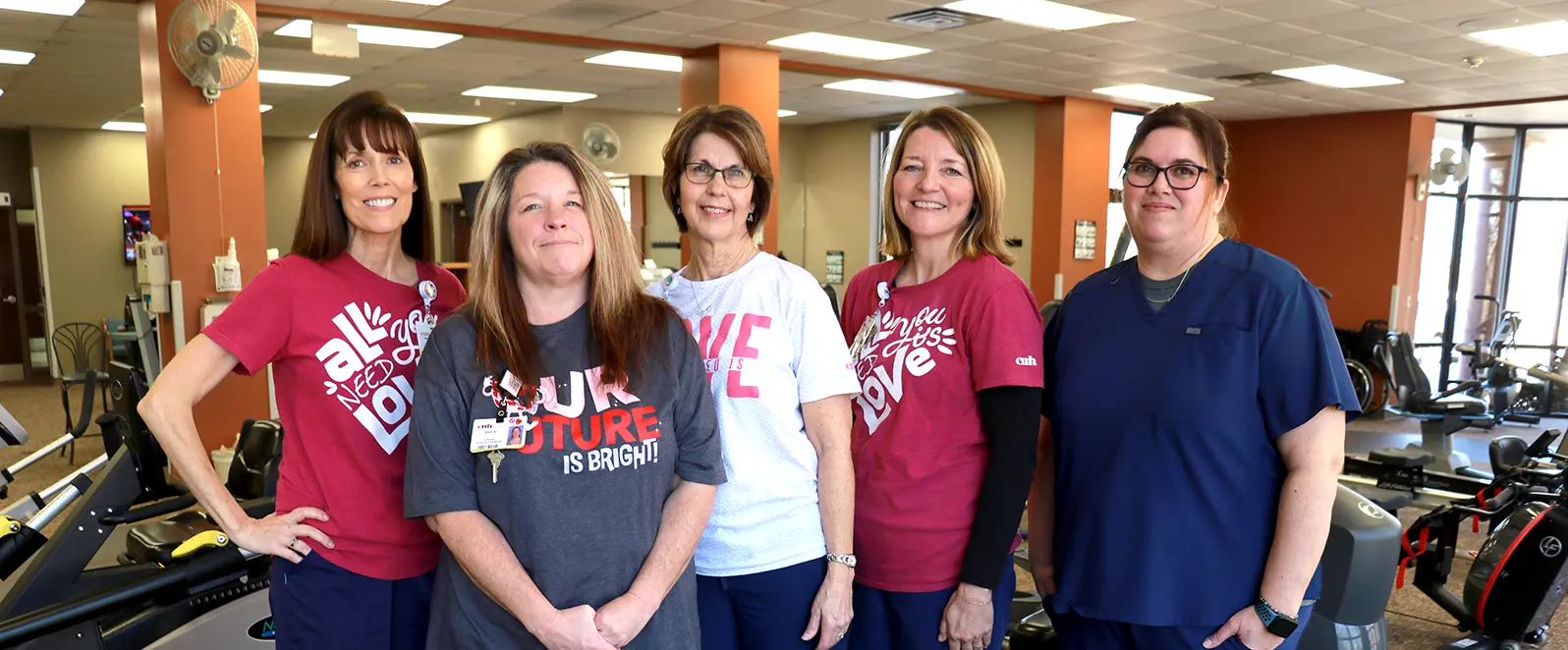 Cardio-Pulmonary Rehab
Cardio-Pulmonary Rehabilitation provides high-quality cardiac and pulmonary care with state-of-the-art equipment in a fun and social atmosphere. Our program helps heart and lung patients recover quickly and improve their overall health.
Cardio-Pulmonary Rehabilitation Services
Improve your health and reduce the risk of future cardiovascular disease so you can live your life more fully. We ensure excellence in patient care through a friendly and compassionate health care team.
Services include individualized treatment plans, exercise prescriptions, education classes, and counseling sessions.
Equipment includes high-quality recumbent trainers, treadmills, rowing machines, weight stations, and stationary hand cycles. Additionally, the facility has its own indoor walking track.
Cardiac Rehab assists people with a history of:
Heart attack
Stable angina
Coronary artery angioplasty or stents
Open heart surgery
Valve surgery
Congestive heart failure
Heart transplantation
Long COVID-19 or long-haul COVID-19
Pulmonary Rehab assists people with a history of:
Asthma
COPD
Emphysema
Chronic bronchitis
Bronchiectasis
Sarcoidosis
Pulmonary hypertension
Pulmonary fibrosis
Interstitial lung disease
Lung cancer
Lung transplantation
The facility is accessible from the north entrance by the community rooms at Citizens Memorial Hospital.
Cardio-pulmonary staff work with physicians at the CMH Heart Institute Clinic and the CMH Pulmonology Clinic.
Contact Cardio-Pulmonary Rehabilitation at 417-328-6574.
Frequently Asked Questions
You should consider your individual needs before beginning any type of exercise program. A referral from your physician will ensure you are healthy enough to exercise. Registered nurses with advanced cardiac life support certification monitor patients. Patients can feel safe as they embark on a healthier lifestyle.
Cardiac Rehab participants:
Live longer.
Reduce their chances of suffering another heart attack.
Control their heart attack symptoms such as chest pain or shortness of breath.
Stop or reverse damage to the blood vessels of their heart.
Lessen the physical and emotional effects of heart disease.
Improve their confidence and well-being.
Improve their stamina and strength.
Pulmonary Rehab participants improve their quality of life by:
Reducing the symptoms of their lung disease.
Improving their physical functioning.
Increasing their ability to exercise.
Better managing anxiety and depression.
Yes. Citizens Memorial Hospital offers pulmonary rehabilitation for individuals healing from the long-term effects of COVID-19. Many patients experience difficulty breathing, even after the virus has left the body. Patients requiring ventilators are at an even higher risk of long-term effects. Post-COVID-19 symptoms are conditions that persist for more than four weeks after diagnosis. Individuals may experience symptoms for weeks and even months after a COVID-19 diagnosis.
Locations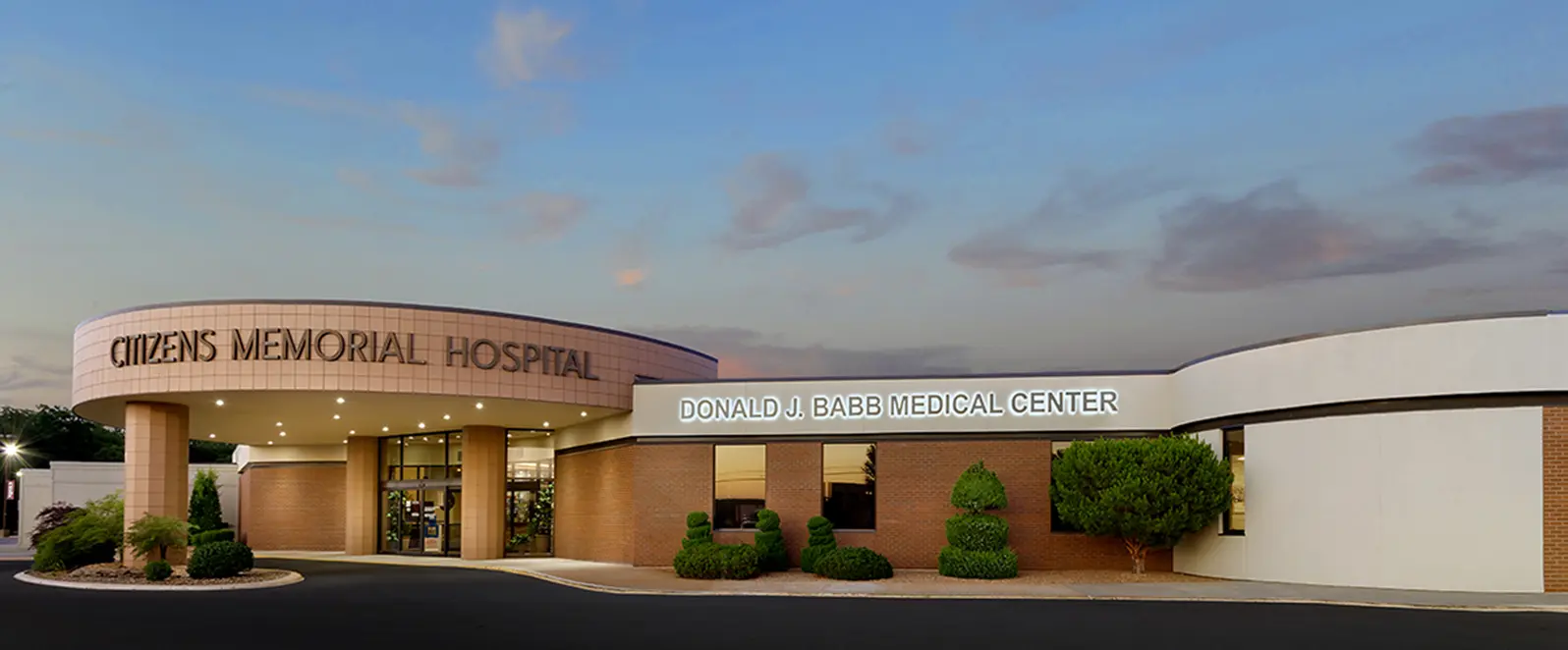 Patient Resources
CMH Patient Portal — Secure online access to your health information from your computer or smartphone.
Patient Rights — Your rights and responsibilities as a patient and consumer of our services.
Online Bill Pay — Secure online bill pay service gives you a safe and convenient option for paying your bill.