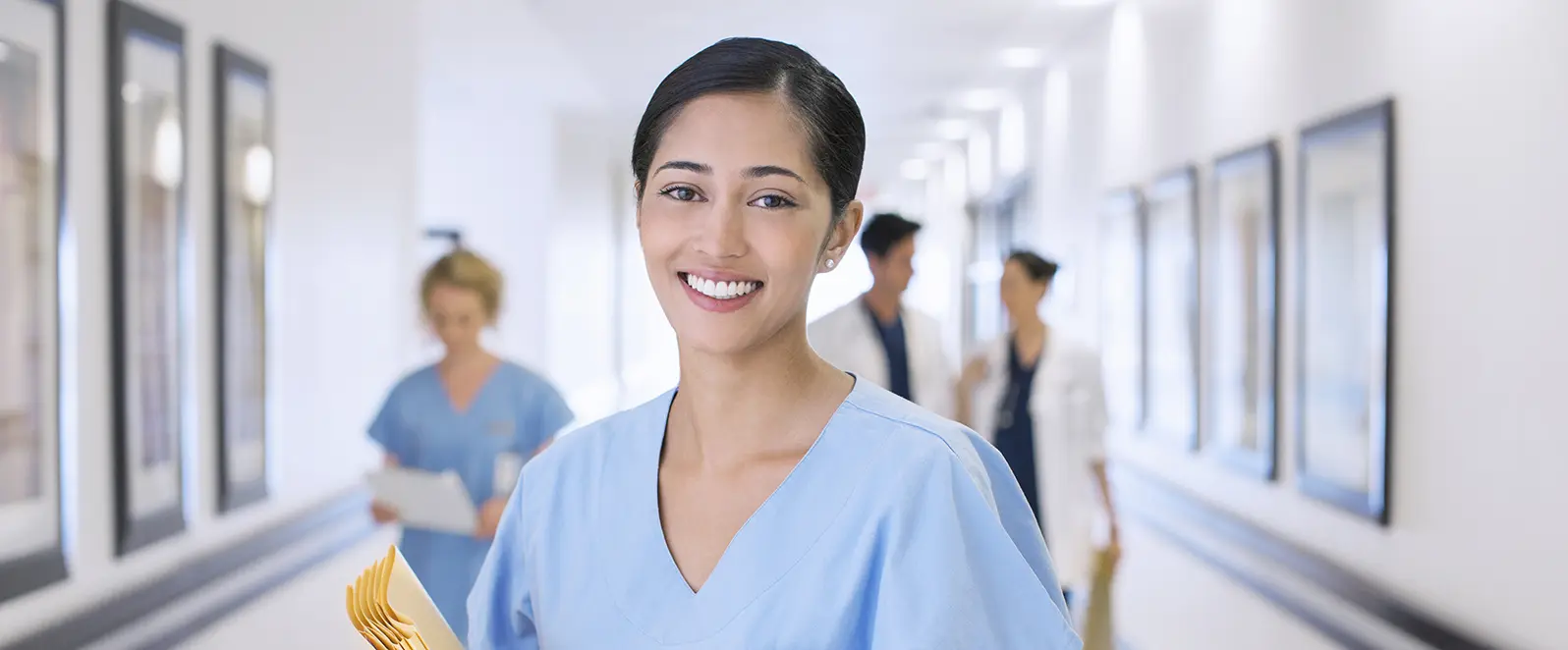 Nursing Opportunities
Being a nurse at Citizens Memorial is like being part of an amazing family. You'll have a sense of community with co-workers and leaders who really care about you. With hospital, emergency department, surgery, clinic, long-term care, home health and hospice settings, we will help you find your best fit at CMH.
Opportunities for growth, safe patient ratios, career development and supportive life/work balance are some perks of working at CMH.
Additional benefits include:
Employee Loan Forgiveness Program
Updated compensation and benefits
Shift differential
Opportunities in Ash Grove, Bolivar, Buffalo, El Dorado Springs, Greenfield, Humansville, Osceola, Pleasant Hope, Stockton and Willard
Hospital, clinic, long-term care, home health and hospice settings
To learn more, call Nicki Cupp at 417-328-6193 or email nurse.jobs@citizensmemorial.com.
Student Nursing Opportunities
Certified Nurse Assistant (CNA) Certification
Want to work in healthcare but aren't sure where to start? Complete your Certified Nurse Assistant (CNA) certification within the first four months of employment at CMH.
Get paid to go to CNA school for free.
Earn up to $18.05 per hour as a Nurse Assistant.
Earn up to $23.04 per hour as an experienced CNA.
Receive up to a $2,500 retention bonus.
Apply online or contact our Human Resources Office at 417-328-6426 for more information.
Nurse Apprenticeship and Residency
CMH has "earn as you learn" Nurse Apprenticeship (current LPN and RN students) and Nurse Residency (recent nursing graduates) Programs. Our nurses provide intentional support to students as they train for and enter the nursing profession.
As an apprentice, CMH will pay nursing students for their clinical hours. In addition, they will have paid opportunities to explore any clinical area in the organization. The Nurse Residency Program provides extra support for recent nursing graduates who are in their first year of employment.
Learn more about the Nurse Apprenticeship and Residency programs.
Life at CMH
Our Organization
Citizens Memorial Hospital is an award-winning 86-bed acute care hospital serving an eight-county area in southwest Missouri.
Level III Trauma Center
Level II STEMI Center
Level III Stroke Center
34 physician offices, including 12 certified Rural Health Clinics
Senior living facilities: Independent living, residential living and long-term care
Home care services
Retail pharmacies
Learn More About CMH
Employee Benefits
A robust benefits package from CMH enhances your health, career, life and future.
Zero-premium health insurance option for employees
Employee wellness program
Retirement plan with employer matching
Profit-sharing plan
Life insurance
Professional development opportunities
And more
Learn More About Benefits at CMH
Life in Southwest Missouri
There's always something to do in the Ozarks of southwest Missouri. From lakes to golf and shopping to tennis, we've got it all.
The communities we serve embody small-town charm where you easily can become an active part of your local community.
Larger cities such as Springfield, Branson and Kansas City are conveniently located nearby.
Explore Life in Southwest Missouri