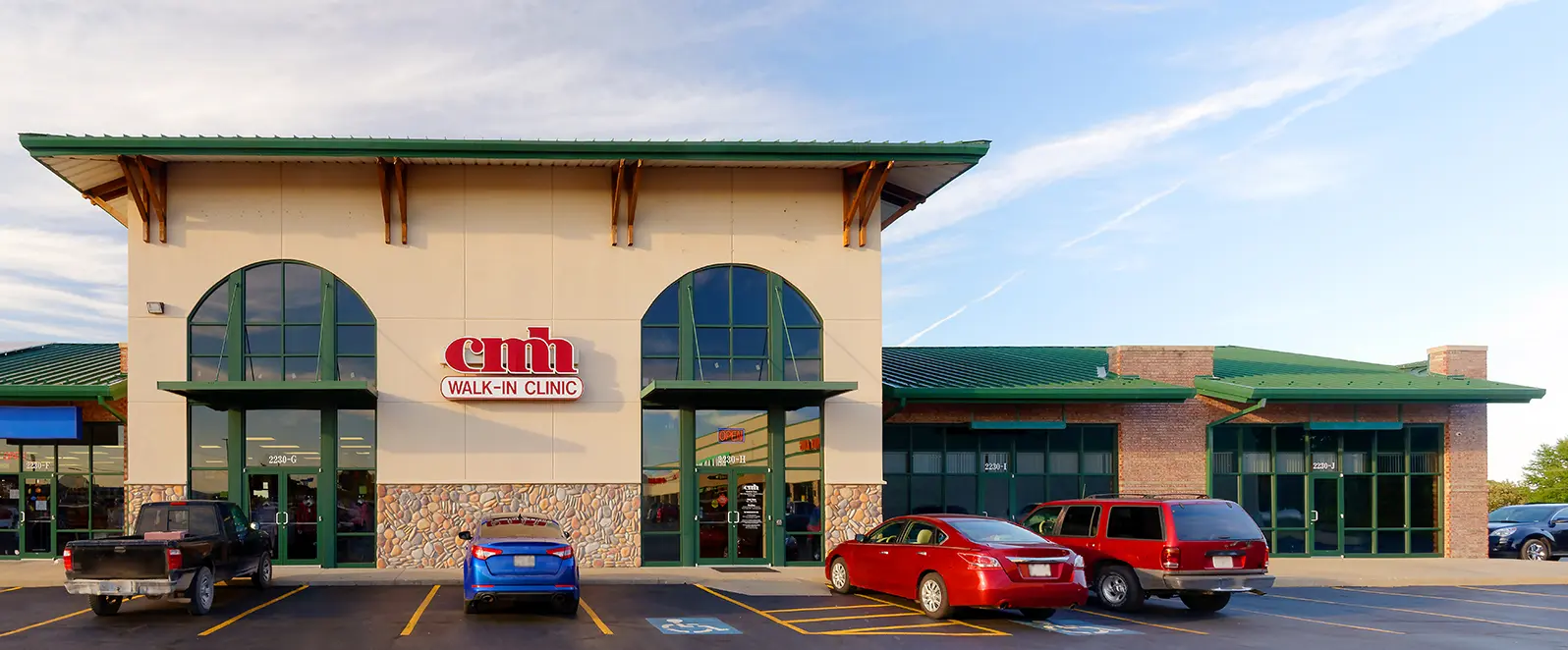 CMH Walk-In Clinic
Walk-In Clinic Service
Hours
Sunday:

9 a.m.-8 p.m.

Monday:

9 a.m.-8 p.m.

Tuesday:

9 a.m.-8 p.m.

Wednesday:

9 a.m.-8 p.m.

Thursday:

9 a.m.-8 p.m.

Friday:

9 a.m.-8 p.m.

Saturday:

9 a.m.-8 p.m.
Services Provided
The CMH Walk-In Clinic provides convenient and quick care to patients ages 3 months and older who have a sudden illness or injury and who need to be treated right away. Our clinic is designed to get you the quality care you need quickly.
Illnesses – from the common cold to mono. We're here to get you feeling better.
Allergies
Asthma
Cold, Cough and Flu
Ear Infections
Mono
Pneumonia
Rashes/Hives
Strep
Urinary Tract Infections (UTI)
Injuries – Sprains, strains, minor cuts and burns? We've got you covered.
Bumps and Bruises
Burns (minor)
Fractures
Insect Bites
Minor Cut/Wound Closures
Sprains and Strains
No appointments are necessary. The clinic is staffed by a physician, licensed nurse practitioners and physician assistants, and offers X-ray and laboratory services on-site.
Holiday Hours
Thanksgiving: 9 a.m.-2 p.m.
Day after Thanksgiving: 9 a.m.-8 p.m.
Christmas Eve: 9 a.m.-2 p.m.
Christmas: 3 p.m.-8 p.m.
December 26, 2022: 9 a.m.-8 p.m.
New Year's Eve: 9 a.m.-8 p.m.
New Year's Day: 9 a.m.-8 p.m.
Quality Care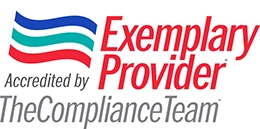 This clinic is recognized by The Compliance Team as an Exemplary Provider®. Exemplary Provider®-accredited status is granted to healthcare providers who demonstrate outstanding patient care practices and compliance with The Compliance Team's comprehensive Safety-Honesty-Caring® quality standards.
Financial Assistance
The clinic serves all patients regardless of their ability to pay. Discounts for essential services are offered based on family size and income. CMH has a financial assistance policy and a sliding fee discount program.

Medicare Assistance
Missouri SHIP is Missouri's official State Health Insurance Assistance entity, providing free, unbiased and confidential services for Medicare recipients. SHIP volunteers provide Medicare counseling in their local communities. Visit the Missouri SHIP website or call 800-390-3330 for more information.
Patient Education Videos
Whether you seek more information about a diagnosis for you or a loved one or want to live a healthier life, our patient education videos will help you gain important knowledge.
Patient Comments
All patient satisfaction ratings are submitted by actual patients and verified by an independent patient satisfaction company, National Research Corporation. National Research Corporation provides the technology to display ratings and comments on our provider profiles and practice pages.