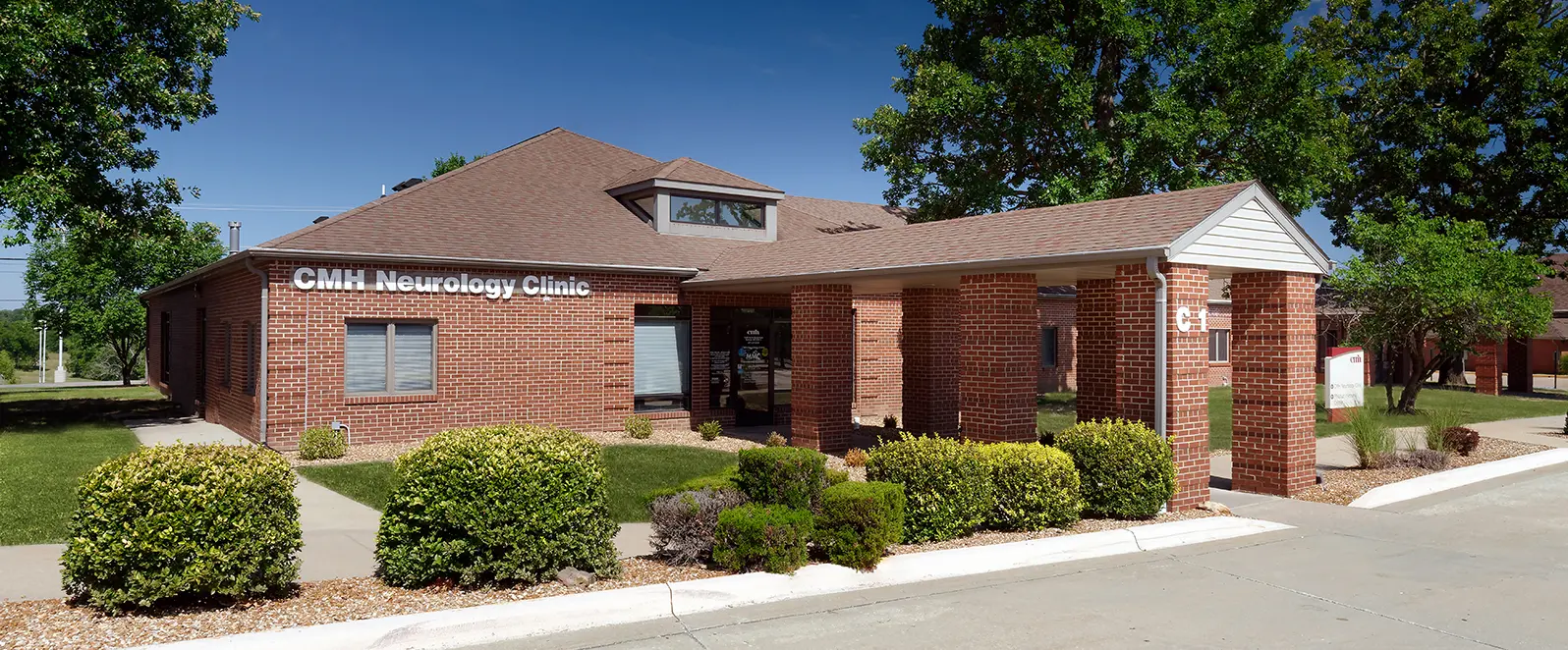 CMH Neurology and Headache Center
Neurology
Hours
Sunday:

Closed

Monday:

8 a.m.-5 p.m.

Tuesday:

8 a.m.-5 p.m.

Wednesday:

8 a.m.-5 p.m.

Thursday:

8 a.m.-5 p.m.

Friday:

8 a.m.-5 p.m.

Saturday:

Closed
Services Provided
At the CMH Neurology and Headache Center, we see patients of all ages for a variety of illnesses and diseases.
We administer services like electroencephalography (EEG) for things such as seizures, tumors, infections, head injuries and sleep disorders. In addition to our consultations and services, our clinic currently does research and studies for the National Institute of Neurological Disorders and Stroke.
Patient Comments
All patient satisfaction ratings are submitted by actual patients and verified by an independent patient satisfaction company, National Research Corporation. National Research Corporation provides the technology to display ratings and comments on our provider profiles and practice pages.