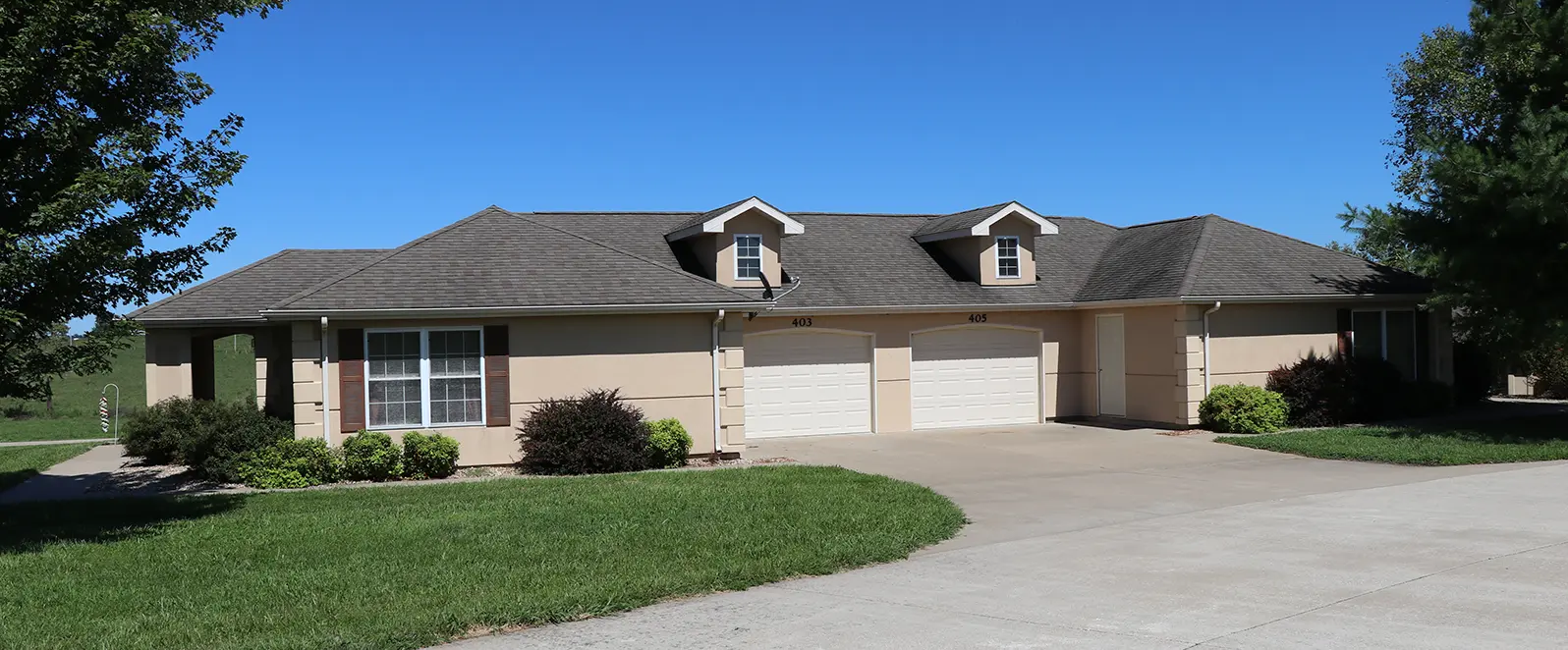 Ash Grove Senior Living Community
Independent Living
Hours
Sunday:

Closed

Monday:

8 a.m.-5 p.m.

Tuesday:

8 a.m.-5 p.m.

Wednesday:

8 a.m.-5 p.m.

Thursday:

8 a.m.-5 p.m.

Friday:

8 a.m.-5 p.m.

Saturday:

Closed
Services Provided
Ash Grove Senior Living Community offers a duplex-style apartment (approximately 1379 sq. ft.) in a two-bedroom, two-bathroom floor plan. Each apartment includes a covered patio and a one-car garage. These apartments are located adjacent to Ash Grove Healthcare Facility.
Appliances including stove, refrigerator/freezer, washer and dryer, dishwasher and garbage disposal
Utilities, including electricity, water, sewer and trash, are included in your rent
24-hour emergency call service and maintenance
Pharmacy and clinic on site
Pull cord alarms
Pendant alarm worn around the neck
Network smoke detectors
Central heat and air
One meal delivered daily at lunchtime
Lawn care and landscaping
Routine maintenance
Rental Agreement
Independent living apartments are rented on a 12-month lease with a 30-day termination clause. Pets and smoking are not allowed. Individuals with impairments may have a pet that is used for disability purposes.
Brochure
Download the Independent Living brochure for more information about independent living at CMH.
Is it the Right Time for Senior Living?
Learn more about your options and decide the best fit for your care needs with this quick 4-5 minute survey.