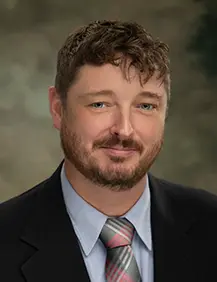 Robert Coffman, Psy.D.
Neuropsychology/Neurology
MAKE AN APPOINTMENT
Provider Information
Graduate School

Forest Institute of Professional Psychology - Springfield, MO

Additional Information

Gender - M

Areas of Interest

Differential diagnosis of potential Alzheimer's disease and other dementia causing neurodegenerative conditions
Cognitive assessment related to stroke and traumatic brain injury
Differential diagnosis of mental health concerns, such as Depression, Somatoform Disorder, and Post Traumatic Stress Disorder from other neuropathological conditions
Cognitive assessment related to concerns about independent living abilities
Patient Comments
All patient satisfaction ratings are submitted by actual patients and verified by an independent patient satisfaction company, National Research Corporation. National Research Corporation provides the technology to display ratings and comments on our provider profiles and practice pages.