FOR IMMEDIATE RELEASE
Shoemaker joins Osceola Medical Center staff
Citizens Memorial Hospital and Osceola Medical Center announce the appointment of L. Michelle Shoemaker, FNP-BC, family nurse practitioner, to the medical staff.
FOR THE MEDIA
Contacts:
Tamera Heitz-Peek
417-328-7245
theitz@citizensmemorial.com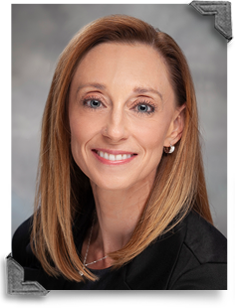 She has more than 28 years of nursing experience and has worked for CMH for over four years.
She joins Ronald Vance, M.D., board-certified family medicine physician, and Crystal Pearey, FNP, BC, family nurse practitioner, on staff at Osceola Medical Center & Walk-In Clinic, 855 Arduser Dr., Osceola.
Shoemaker earned a Bachelor of Science in Nursing from Western Governor's University, Millcreek, Utah, and a Master of Science in Nursing from Maryville University, St. Louis. She is certified by the American Academy of Nurse Practitioners.
Shoemaker specializes in family medicine and cares for patients with acute health issues, including allergies, colds, cough and flu, minor burns, fractures, sprains, strains and minor laceration repair, chronic conditions and wellness care.
Shoemaker is accepting new patients. To schedule an appointment or for more information, call 417-646-5075.
December 07, 2022
Hospital 417-326-6000
Infocenter 417-328-6010, or 1-888-328-6010
1500 North Oakland, Bolivar, Missouri 65613
© 2023 Citizens Memorial Healthcare