Sarah Geltmacher, FNP-C, joins Willard Medical Center and Walk-In Clinic
Citizens Memorial Hospital and Willard Medical Center and Walk-In Clinic welcome family nurse practitioner, Sarah Geltmacher, to the medical staff.
Geltmacher joins Mylhan Myers, D.O., a board certified physician specializing in family medicine, pregnancy care and pediatrics, and physician assistants Magen Blades, PA-C and Erin Payne, PA-C.
Geltmacher has nine years of nursing experience at a Springfield hospital and for the last two years has worked as a family nurse practitioner at clinics in Branson and Aurora.
She earned a Bachelor of Science in nursing from the University of Saint Mary, Leavenworth, Kansas, and a Master of Science in nursing from South University, Savannah, Georgia. Geltmacher is certified by the American Association of Nurse Practitioners.
Geltmacher will be seeing patients in the Willard Medical Center Walk-In Clinic during weekends. For more information about the Willard Medical Center or the Walk-In Clinic, call 417-761-6655.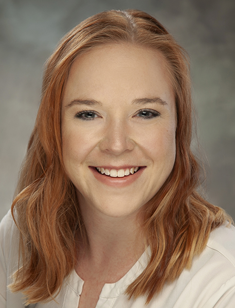 Sarah Geltmacher, FNP-C