FOR IMMEDIATE RELEASE
Noblitt advocates for home health legislation on Capitol Hill
Citizens Memorial Home Care Services Director, Valerie Noblitt, advocated for home health legislation changes on Capitol Hill in September.
FOR THE MEDIA
Contacts:
Tamera Heitz-Peek
417-328-7245
theitz@citizensmemorial.com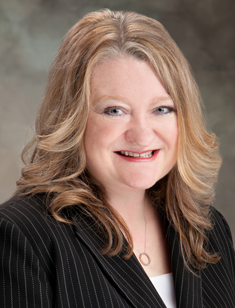 As the president of the Missouri Alliance for Home Care, Noblitt and Carol Hudspeth, MAHC executive director, visited with seven of Missouri's Congressional delegations to discuss important home care issues including support for the Preserving Access to Home Health Act of 2022 (S. 4605 / H.R. 8581), opposing additional reductions to the hospice aggregate cap, and support for the Better Care Better Jobs Act (S. 2210 / H.R. 4131) to increase funding for home and community-based services.
Noblitt is a registered nurse and has more than 30 years of health care experience. She has worked for CMH for 31 years and has led CMH Home Care Services for 14 years. Noblitt has served on the MAHC board for eight years serving as secretary, vice president and currently first term as president.
MAHC is Missouri's largest trade association representing the interests and concerns of home health agencies, home care companies, hospices and private duty companies. MAHC's mission is to support, promote and advocate for the home care industry as an integral component of the health care continuum.
November 02, 2022
Hospital 417-326-6000
Infocenter 417-328-6010, or 1-888-328-6010
1500 North Oakland, Bolivar, Missouri 65613
© 2023 Citizens Memorial Healthcare