McCrickard named CMH Hospice chaplain
Citizens Memorial Health Care Foundation announces the appointment of Austin McCrickard as a chaplain for Citizens Memorial Hospice. He will replace longtime CMH Hospice chaplain, Randy Watkins, who is retiring Nov. 4.
McCrickard previously worked at Citizens Memorial Hospital from 2008-2018 with the last three years as the assistant director of the nutritional services department. He earned a Bachelor of Arts in theology from Bear Valley Bible Institute, Denver, Colorado.
"We are excited to have Austin join our Hospice team as our chaplain," said Valerie Noblitt, director of CMH Home Care Services. "He knows and loves our community as he is returning to his hometown. We look forward to working with him as he provides hands-on involvement to meet the spiritual and emotional needs of our Hospice patients and their families."
CMH Hospice provides care in Cedar, Dade, Dallas, northern Greene, Hickory, Polk and St. Clair counties. For more information about CMH Hospice, call 417-326-3585.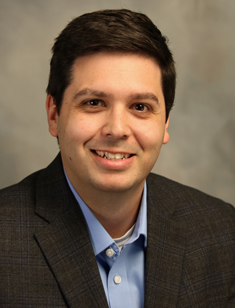 Austin McCrickard