Hannah Schumann Ashlock, PA-C joins CMH Endocrinology Center
Citizens Memorial Hospital announces the appointment of physician assistant, Hannah Schumann Ashlock, to the medical staff.
She joined endocrinologist Heather Corn, M.D., board certified in endocrinology, diabetes, metabolism and internal medicine, and the medical staff at CMH Endocrinology Center, Bolivar.
The clinic provides comprehensive evaluations and care for patients with advanced diabetes, reproductive hormone imbalance, adrenal disorders, obesity, pituitary disorders, thyroid and parathyroid disorders, osteoporosis, disorders of the endocrine system and more.
Ashlock earned a Bachelor of Science in exercise and movement science from Missouri State University, Springfield, and a Master of Medical Science in physician assistant studies from Wichita State University. She is certified by the National Commission on Certification of Physician Assistants and is a member of the American Academy of Physician Assistants.
CMH Endocrinology Center is located in the Kerry and Synda Douglas Medical Center, 1155 W. Parkview St., Suite 2J, Bolivar. For more information or to schedule an appointment, call 417-328-7000.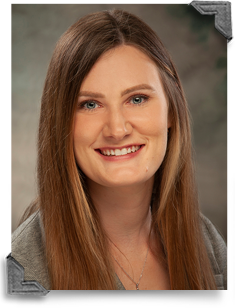 Hannah Schumann, PA-C