Dill joins Dallas County Family Medical Center staff
Citizens Memorial Hospital and
Dallas County Family Medical Center
&
Walk-In Clinic
announce the appointment of Gina Dill, FNP-C, to the medical staff.
Dill is a part-time nurse practitioner at Dallas County Family Medical Center & Walk-In Clinic in Buffalo.
The Dallas County Family Medical Center medical staff includes: Kurt Bravata, M.D.; Kristina S. Kaufmann, D.O.; Taylor Pedersen, D.O.; Scott Adler, PA-C; Libby Chandler, PA-C; R. David Hunziger, FNP-BC; Kaylee Ankrom, NP-C; Cassie Viets, NP-C; and Gina Viser, NP-C.
Dill earned a Bachelor of Science in nursing from Southwest Baptist University, Bolivar, and a Doctor of Nursing Practice from Missouri State University, Springfield. She specializes in family medicine and caring for patients with acute health issues including allergies, cold, cough and flu, chronic conditions, wellness care, minor burns, fractures, sprains, strains and minor laceration repair.
Dallas County Family Medical Cente is located at 201 S. Ash St., Buffalo. For more information, call 417-345-6100.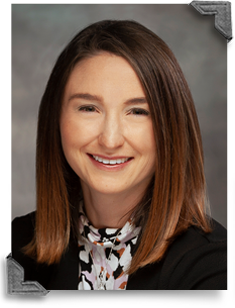 Gina Dill, FNP-C