CMH welcomes Dr. Ryan Kedzie to medical staff
Citizens Memorial Hospital announces the appointment of Ryan Kedzie, D.O., hospitalist-nocturnist, to the medical staff.
He joins Garrett Alderfer, M.D., Sean Larimore, D.O., Brian Guhl, M.D., Zachary Treat, M.D., Alexander Fink, M.D., Melissa Gibbs, PA-C and Jennifer Joy, FNP-C, on the hospitalist staff. As a nocturnist, Dr. Kedzie is a hospital-based physician who will work mostly overnight.
Dr. Kedzie attended medical school at Touro University Nevada College of Osteopathic Medicine, Henderson, Nevada and completed a residency in internal medicine at Cape Fear Valley Medical Center, Fayetteville, North Carolina. He is board eligible with the American Osteopathic Board of Internal Medicine and the American Board of Internal Medicine. Dr. Kedzie is a member of the American College of Physicians and American College of Osteopathic Internists.
For more information about the hospitalist program at CMH, call 417-326-6000.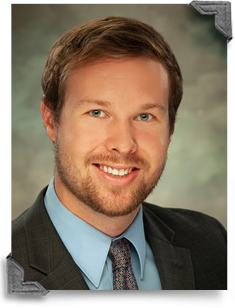 Ryan Kedzie, D.O.