Ashley Batson, LCSW, joins school-based therapy team
Citizens Memorial Hospital and the CMH Pediatric Clinic welcome licensed clinical social worker, Ashley Batson, to the medical staff.
She joins Shannon Calvert, M.D., Angela Collins, M.D., James Liesen, D.O., Rachael Swopes, Ph.D., Kathryn Johnson, CPNP-PC, Melissa Moores, LCSW and Nicole Twenter, LPC at CMH Pediatric Clinic.
Batson joins the school-based therapy team providing on-site counseling and therapy services to students through 12th grade during regular school hours as needed. Batson can help students with depression, anxiety, recent loss/grief and behavioral issues including aggression, defiance, hyperactivity, anger outbursts, acting out sexually, cutting/suicidal ideations, substance use and bullying.
Special arrangements can be made to schedule appointments during after-school hours and summer months. Most major insurance plans are accepted and financial assistance is available.
The counseling services provided are strictly confidential and adhere to state licensing regulations and HIPAA regulations. Private information will be shared only upon written authorization.
Batson earned a Bachelor of Science in psychology and sociology from Southwest Baptist University, Bolivar, and a Master of Social Work from Missouri State University, Springfield.
For additional information, parents should contact the school counselor or call CMH Pediatric Clinic at 417-777-2121.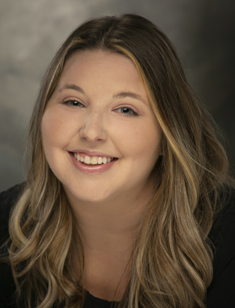 Ashley Batson, LCSW