Armstrong named EVS director for Butterfield Residential and Parkview Health Care Facility
Rhonda Armstrong has been named the Environmental Services Director for Butterfield Residential Care Center and Parkview Health Care Facility, both Citizens Memorial Health Care Foundation long-term and residential care facilities.
Armstrong has more than 23 years of environmental services experience working at Parkview Health Care Facility and in facilities in Kansas.
"We are so pleased that Rhonda has taken on this new opportunity," said Tim Francka, administrative director of long-term care at CMH. "Rhonda was trained by some of the best including Lois Mueller, the late Colleen Pickering and recently retired Darrel Bair. Having those three mentors makes her a fabulous candidate for this promotion. Rhonda will be a great addition to the legacy that we have had at PVHCF and BRCC."
For more information about Butterfield Residential Care Center call 417-328-6380 or 417-326-3000 for Parkview Health Care Facility.
Photo: Rhonda Armstrong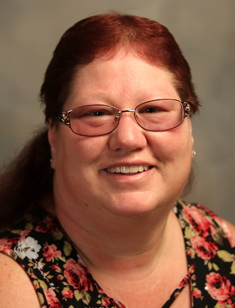 Rhonda Armstrong